Creating Hope – Our Second Film
Creating Hope is a dynamic short film (posted online here) about people growing up in the city who have struggled and overcome major obstacles to reach their goals and dreams. Their stories will encourage youth who are facing similar challenges to press on, get help, complete school, and reach beyond to a place of success – a place where they can give back.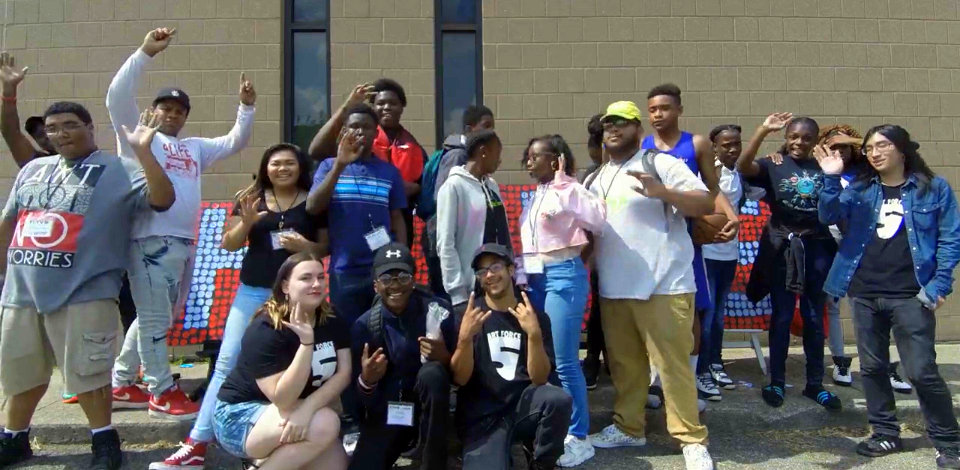 The Front Row – Our First Film
Following up on our successful Gun Buyback in 2013, our organizing committee regrouped and expanded to address the need of young people to be reached with a motivational message about gun violence that would give them options and strengthen them to resist the street temptation to be drawn into gangs, guns, and drug dealing.
With the help of a broadening community coalition, funds were raised, a script and theme developed, filming and editing completed, 2,000 DVDs produced, and a website developed in time for a community-wide Premiere showing at the School of the Arts on April, 20, 2015. The reception in the broader community has been overwhelming! It is the prayerful desire of the group to make the video (posted online here) available to schools, recreation centers, youth programs, and church groups. If you would like a copy, just contact us.

Video History
Click here to read an article about the evolution of The Front Row video written by Carol White Llewellyn from Rochester Community TV. More history can also be found here as well as reports about the development, encouraging Premiere on May 10, 2018 at the School of the Arts, and continued reception of our sequel, Creating Hope (see above), .