A Tree of Life Community
A quiet place
– The Prayer Chapel
Small quiet room converted into a sanctuary
Small stained glass upper window
Simple cross on far wall to left of window
Small wooden table with open Bible
Monroe County, Holy Land maps on wall
Simple decoration, indirect lighting
Kneeling bench, old pew, several chairs
Open for quiet prayer during the day
Monthly His Branches prayer meetings
In Chapel or conference room beside
Other times when intercessors come in as well
Vision of Monroe County as a Redeemed Community
Kingdom of God on earth as it is in heaven

What would community look like, specifically?

Develop teams dedicated to concerted prayer

Like RPO orchestral concerts

Each person has their part to play
Common score sheets
A lot of practicing

Like practicing medicine or law

Group activities and gatherings

Goal: Rochester fulfills its ordained destiny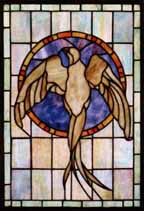 "And when He had taken the book, the four living creatures and the twenty-four elders fell down before the Lamb, having each one a harp, and golden bowls full of incense, which are the prayers of the saints." Revelation 5.8
An active network
– The Shadow Government
A team of designated spiritual armor bearers for leaders
Government

Mayor, County Exec, and Town Supervisors
City Council, County Legislators
Police, Sheriffs, Judges, courts and jails
NET offices and Sector leaders

Community

United Way, YMCA, etc.
Neighborhood organizations

Churches

Each pastor and elder/deacon/council member (designated from within each church)
Intercessors are trained, equipped, and assigned
Accountable to Intercessory Council
Not to become politically involved
Not to give advice or become part of organization

Completely non-threatening, nonpartisan

Arrange to meet leader regularly for brief visits

Get to know the individual personally over time
Gather list of prayer concerns and then PRAY
Some focused prayer on particular community needs
Might be geographical, like The Crescent
Periodic gatherings of entire prayer community
Group worship and intercession only
No political overtones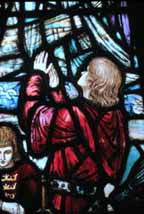 "First of all, then, I urge that entreaties and prayers, petitions and thanksgivings, be made on behalf of all men, for kings and all who are in authority, in order that we may lead a tranquil and quiet life in all godliness and dignity." 1 Timothy 1.1-2.
A growing movement
– Who is My Neighbor?
Teaching throughout the Body of Christ locally
Articulate vision for a redeemed community
Pulpit messages, group teaching experiences
Printed materials, brochures, guides, maps
Invite Holy Spirit into personal life, then into family, neighborhood, city
Practical teaching on praying for and loving neighbors
The people who live right nearby
Our coworkers, bosses, and employees
Simple plan that anyone can grasp and follow
Encourage each believer to make a list of neighbors
Make intentional plans to meet each one regularly

Specific, focused object:

"We are praying for our neighbors."
"How are you; how can we be praying for you?"

Let relationships grow, shared prayer concerns

Similar to Shadow Government but everywhere

Non-threatening, no ulterior motives/advice
No persuasion or interference with their lives
Could develop into neighborhood prayer cells
Would happen if revival broke out
Not affiliated with specific churches
Spontaneous as the Spirit led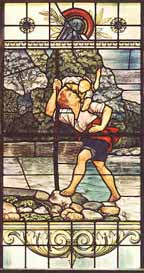 "You shall love the Lord your God with all your heart, and with all your soul, and with all your strength, and with all your mind; and your neighbor as yourself." Luke 10.27; Deuteronomy 6.5; Leviticus 19.18.
All undergirded and given guidance by flexible Intercessory Council