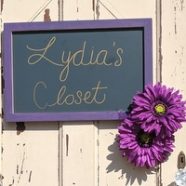 Back to School Outreach
Last Saturday, September 23 the Lydia's Closet ministry joined us at 350 Arnett Boulevard for an afternoon of fun and fellowship.
The weather was perfect for playing some mini-golf and meeting new friends! Neighbors were able to shop for clothes for their children in a wonderful selection of gently used children's clothing. School supplies were available for neighborhood students.
Many thanks from us and our neighborhood to Jennifer Wolford, our nurse manager and all the volunteers from Lydia's Closet! This could be the beginning of a new tradition…