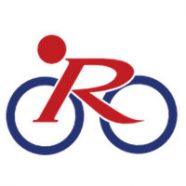 Off to a good start
Yesterday's Annual Bike Clinic was a great turnaround success! We say "turnaround" because rainy weather was threatening but turned around Saturday morning and was welcoming by mid-day.
Dan Lill and the crew from R Community Bikes (including our very own Justine's friend John) arrived with their professional repair van and set up around 12:45 pm, followed by our first eager participants shortly before our 1 pm opening time.
With only an occasional sprinkle here and there, matched by flashes of sun peeking through, we had a wonderful group of volunteers from R community Bikes and a great turnout of kids and parents. Bruce from the Arnett Branch Library came with the Books by Bike trailer and read stories to the kids all afternoon. By 4 pm when we closed over 30 bikes had been restored to use with fixed tires, brakes, seats, wheels, sprockets, chains, you-name-it. And 13 kids won free bikes in our free raffle during prize drawings throughout the afternoon!
You could feel the excitement in the Spring air. The season is up and rolling in the neighborhood, thanks to all who came to help. As Dan Lill said, "Great job all the way around!"