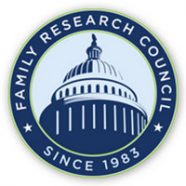 His Faith, His Family, Our Future
This month, one of the most notable African-American Statesman and Abolitionists, Frederick Douglass, will be honored for the bicentennial of his birth.
Douglass, born Frederick Augustus Washington Bailey, was an author, scholar, humanitarian, and entrepreneur who served five United States presidents.
While many remember Douglass as a fiery speaker who denounced slavery and advocated for the civil rights of blacks and women, most are less aware of Douglass's commitment to faith and family.
Come join Dean Nelson at noon on February 15 as he highlights the life of Douglass as a Christian minister, husband, and father, and explores how his legacy can be an example for Christian citizenship today.
Click here to find out more about how you can sign up for the Webinar or to attend the event in Washington, DC.