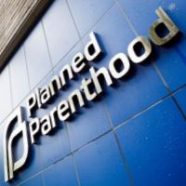 Let's Talk About the Black Abortion Rate
In New York City, thousands more black babies are aborted each year than born alive.
As Judge Brett Kavanaugh's Supreme Court nomination tees up another national debate about reproductive rights, is it too much to ask that abortion's impact on the black population be part of the discussion?
When the Supreme Court decided Roe v. Wade in 1973, polling showed that blacks were less likely than whites to support abortion. Sixties-era civil rights activists like Fannie Lou Hamer and Whitney Young had denounced the procedure as a form of genocide. Jesse Jackson called abortion "murder" and once told a black newspaper in Chicago that "we used to look for death from the man in the blue coat and now it comes in a white coat."
In the intervening decades, those views shifted. Mr. Jackson abandoned the pro-life ship to run for president in 1984, and leaders of black civil-rights organizations today are joined at the hip with abortion-rights proponents such as Planned Parenthood. A Pew Research Center survey taken last year found that 50% of Hispanics, 58% of whites and 62% of blacks now say abortion should be legal in all or most cases.
Social scientists aren't sure why black attitudes toward abortion have changed. One theory is that as more blacks migrated out of the conservative Deep South and settled in other regions of the country with more liberal views on reproductive rights, their attitudes changed accordingly. Another possibility is that people with higher incomes and more education tend to be pro-choice, and since the early 1970s the socioeconomic status of blacks has increased dramatically.
What's not in doubt is the outsize toll that abortion has taken on the black population post-Roe. In New York City, thousands more black babies are aborted than born alive each year, and the abortion rate among black mothers is more than three times higher than it is for white mothers. According to a city Health Department report released in May, between 2012 and 2016 black mothers terminated 136,426 pregnancies and gave birth to 118,127 babies. By contrast, births far surpassed abortions among whites, Asians and Hispanics.
Nationally, black women terminate pregnancies at far higher rates than other women as well. In 2014, 36% of all abortions were performed on black women, who are just 13% of the female population. The little discussed flip side of "reproductive freedom" is that abortion deaths far exceed those via cancer, violent crime, heart disease, AIDS and accidents. Racism, poverty and lack of access to health care are the typical explanations for these disparities. But black women have much higher abortion rates even after you control for income. Moreover, other low-income ethnic minorities who experience discrimination, such as Hispanics, abort at rates much closer to white women than black women.
The more plausible explanation may have to do with marriage. Unmarried women are more likely to experience an unintended pregnancy, and black women are less likely than their white, Asian and Hispanic counterparts to marry. It's true that many of these would-be partners are sitting in prison, but it's also true that this racial divide in marriage, which started in the 1960s and has grown ever since, predates the "mass incarceration" of black men that took off in the 1980s.
Among civil-rights activists today, talk of black self-destructive behavior is unpopular and minimal. Writing in Commentary magazine last month, Jason Hill, a professor of philosophy at DePaul University, noted the hypocrisy of groups like Black Lives Matter, who "want white people to esteem black lives and value the humanity of black people when they themselves can't condemn and express moral outrage at those who maim and kill black children in the course of gang warfare, senseless street violence, and drive-by shootings."
Mr. Hill added that the "moral hysteria raised by a few incidents of police brutality in the face of this larger national tragedy is reckless hyperbole" and "hides from the nation a deep malaise at work in the psyche of some in the black community: a form of self-hatred that manifests itself in a homicidal rage not fundamentally against white people, but against other black people."
When you combine the amount of black violent behavior directed at other blacks with the number of pregnancies terminated by black women, the rate at which blacks willingly end the lives of one another is chilling and far surpasses what goes on within other racial and ethnic groups. Racial disparities in abortion rates are no less disturbing than racial disparities in income, crime, poverty and school suspensions. Why are the people who want to lecture the rest of us about the value of black lives pretending otherwise?
By Jason L. Riley, Wall Street Journal, July 10, 2018